The 2015 edition of ISO 9001 replaces the requirement for preventive action with that of risk-based thinking (RBT). While the intent is to alleviate confusion, it has actually created more due to the introduction of terminology not widely used elsewhere. However, although it may mean greater variability in interpretation it also allows more flexibility to adapt to the context of each organization.
This 1-day workshop covers the specific risk-based thinking requirements, then compares and contrasts them with a formal risk management (RM) program. It then exposes participants to a wider range of risk assessment/management techniques and processes, to show how RBT can be integrated into more formal risk management programs.
For class dates and registration please select the "Contact Us" menu item at the top of this page!
Content:
The explicit and implicit RBT requirements of ISO 9001
What you're likely already doing that meets the requirements
The risk management process (ISO 31000, COSO)
Making RBT a process versus an event
Evaluating and improving your RBT
Integrating RBT and the process approach
Risk assessment techniques (ISO 31010)
Options for integrating RBT with (E)RM
Attendees will have the opportunity assess their organization's compliance to the RBT requirements as well as conduct risk assessments for specific events, processes and the QMS.
Duke Okes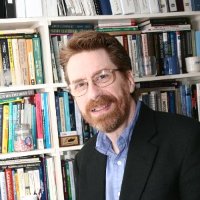 Duke Okes has conducted quality management training & consulting for industry since 1985, after having spent several years as a quality engineer in the automotive industry.  He has helped dozens of companies achieve registration to ISO 9001 and ISO/TS 16949, and trained thousands of internal quality auditors.
Since 2004, he has trained more than 300 groups in root cause analysis, one of 31 risk management methods included in the ISO 31010 standard.  He has also taught courses in FMEA, performance metrics, internal audits, and presented webinars on topics such as risk-based thinking, diagnosing human error, and other risk management topics.
He is certified by ASQ as a CQA, CQE, CMQ/OE, and has published and presented dozens of articles/talks on quality audits for several publications and conferences, including a series in Paton Publication's The Auditor.  He is the author of "Root Cause Analysis: The Core of Problem Solving and Corrective Action" and "Performance Metrics: The Levers for Process Management.
For Additional Information contact:
Bill Martin
Phone – 931.637.1446
E-mail – BMartin@MBCIncorp.com