Martin Business Consulting, Inc. (MBC, Inc.), is a consortium of independent consultants and customer service managers. These individuals have come together with their combined low operating cost, giving the ability to offer high quality training, consulting, auditing and audit support services to a wide variety of clients.
A brief review of the services provided may be obtained by selecting from the menu items on each screen. Or you may select "Meet the Team" to get a brief history of the principles of Martin Business Consulting, Inc. The enlightened approach of Martin Business Consulting, Inc. allows for the assignment of the best qualified person or persons to provide the needed services to best fill your organization's specific needs.
As President of Martin Business Consulting, Inc., I have been involved in quality through nearly my entire 30 year career in the automotive industry. With various exposures to the many activities within the quality arena I have a broad understanding of the organizational approach to both Quality Control and "The Organizational Culture of Quality".
With a broad background of growth in the quality structure of business I have worked at all levels of labor and management. From Inspection, to assignment as a department quality resource all the way to plant quality coordinator, site quality resource, trainer, consultant, problem solver.
I have taken both small and large organizations from basic quality systems to fully functional companies registered in; ISO 9001, ISO/TS 16949 or ISO 14001.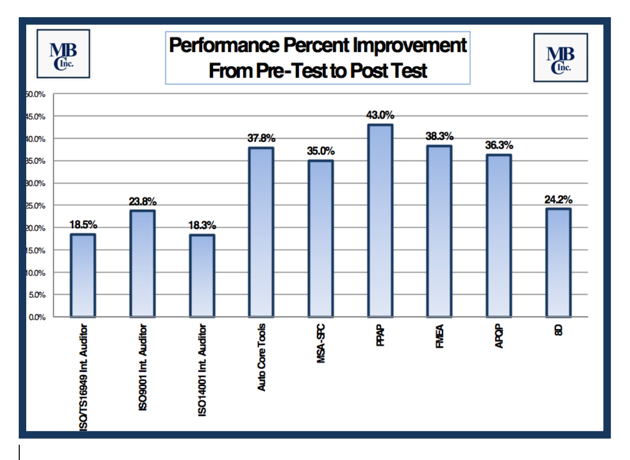 Mission: The Mission of MBC, Inc. is to satisfy the customer.
Philosophy: The Philosophy of MBC, Inc. is to seek to understand the customer's needs.
Quality Policy: The Quality Policy of MBC, Inc. is to continually improve customer satisfaction by measurable means.
Thanks for considering – Martin Business Consulting, Inc. Bill Martin – President and CEO