Meet Our Team at Martin Business Consulting
Jessica Prater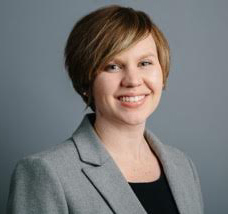 Jessica Prater has 9 years of experience in training and human resources. She spent the past 7 years of her career with Bridgestone Americas Inc holding positions in both the human resources department and manufacturing groups. Her last assignment was Training Specialist III for the North American Manufacturing Education Center, which served 16 locations in the US, Mexico and Canada.
During her time at Bridgestone, Jessica was instrumental in building the Certified On-the- Job Trainer program for the manufacturing organization. She also conducted internal audits and developed curriculum that was distributed nationally. She carries the professional certification of PHR and is a certified facilitator for Situational Leadership and the Kirton Adaption Innovation Inventory. She has served on the board of the Nashville Chapter of the Association for Talent Development and is a National Member.
Jessica holds of Master of Science in Psychology with an emphasis in Industrial and Organizational Psychology from Middle Tennessee State University. During her time with MTSU, she completed consulting projects through the university's COHRE for organizations such as Comdata, Rutherford County Emergency Management Services, Nashville Airport Authority and Davidson County Sheriff's Department.
Byron B. Stansfield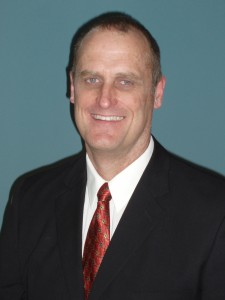 Byron provides training (on line and on site) and consulting for Quality, Safety and Health and Environmental Management Systems. This includes the implementation, auditing, and integration of management systems. Additionally, Byron conducts on-site custom training courses for internal auditing, core tools, problem solving and continual improvement. This training and consulting emphasizes risk reduction, waste elimination, and reducing variation to help drive improved business results.
Industry Experience
Byron's quality, health and environmental and safety experience includes 13 years with DuPont overhauling chemical plants, staring up new process and participation in a Japanese partnership. Additionally, he also served as the Quality and Regional Executive Director for Bureau Veritas Certification, a leading registrar of management systems. His responsibilities during his 9 years of employment included business development, employee supervision and customer satisfaction. He performed over 600 quality system audits for many different industries including automotive, aerospace, medical and food. For the past 6 years, Byron has been providing customized management system training and consulting to companies and organizations including Mercedes-Benz, The University of Tennessee, Nissan and Alabama Industrial Department Training.
Training Provider Qualifications
Byron is qualified to provide training for RABQSA accredited lead auditor certification for ISO 9001, ISO 14001, OHSAS 18001 and ISO/TS 16949 management system requirements. Byron also specializes in providing training for management system integration (quality, health and safety and environmental) to eliminate redundancies and help improve effectiveness and efficiency. Additionally, Byron provides training for core tools, customer specific requirements, problem solving, continual improvement and employee suggestions.
Byron has accumulated over 3,800 hours of on-site training and consultation assistance.
Education and Professional Credentials
Byron has a Bachelor of Science degree in Mechanical Engineering from West Virginia University. He is an ISO/TS 16949:2009 International Qualified Automotive Auditor through the International Automotive Task Force, Certified Quality Systems Lead Auditor through the Registrar Accreditation Board (RABQSA) and Certified Quality Engineer through the America Society for Quality.
Byron's Experience Includes 
30+ years of experience helping 100's of organizations to develop and improve their management systems.
13 years with DuPont including leading teams to overhaul hazardous chemical plants, automating production processes, Japanese partnership activities and environmental improvements.
10 years as a senior manager, lead auditor and training provider for Bureau Veritas, a global management systems registrar.
4+ years developing and providing training for Mercedes-Benz (initial and requalification for Integrated Management System coordinators i.e. Quality, Environmental, Safety and Mercedes-Benz Production System).
3+ years providing custom Online Training courses featuring workshops where you apply what you have learned at our own organization.
ISO/TS 16949:2009 International Qualified Automotive Auditor through the International Automotive Task Force.
Certified Quality Systems Lead Auditor through the Registrar Accreditation Board (RAB).
ISO 14001 Lead Auditor and OHSAS 18001 Auditor per British Standards Institute (BSI).
Certified Quality Engineer through the American Society for Quality (ASQ).
Specialties: Helping organizations achieve cost effective management system (ISO 9001, ISO/TS16949, ISO 14001, OHSAS 18001) implementation and registration.
 David Licon CQE, CQM, CSSBB – Senior Consultant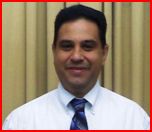 David graduated with a BS degree in Aerospace Technology from Middle Tennessee State University and a MA from Trevecca Nazarene University. As a senior consultant for Martin Business Consulting, Inc., David holds the following ASQ certifications: Certified Quality Manager, Certified Quality Engineer, and Certified Six Sigma Black Belt. He is also a licensed Private Pilot. He has over 18 years of experience in quality with a diverse background. He has worked in the following industries: Automotive, Manufacturing, Education and Healthcare.
During his 11 years with Campbell Hausfeld he worked as a Six Sigma Black Belt, Quality Manager, and Quality Engineer. He developed and implemented an internal Six Sigma program, which included training Champions and Green Belts. He has taught many Green Belt classes in many places, including Taiwan and China. He is currently an adjunct professor for Volunteer State Community College. He teaches many of the ASQ prep certification classes including Black Belt and Green Belt. He also teaches Gage R&R (MSA) and Statistical Analysis.He is currently employed as a Quality Manager by KePRO, a healthcare management company.
Phillip J. Ross M.E. – Senior Consultant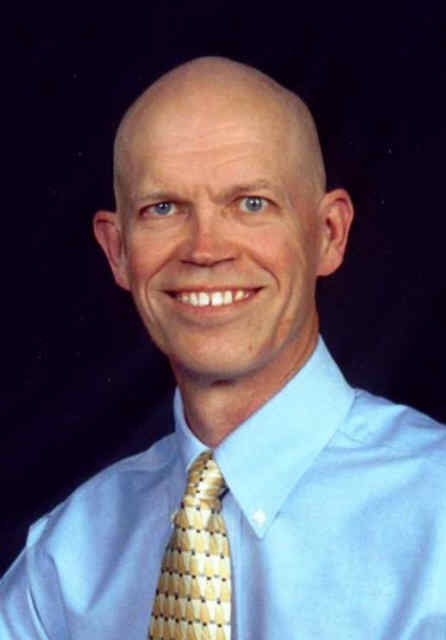 Phillip J. Ross is a mechanical engineering graduate of General Motors Institute (BME 1970). The majority of his career has been associated with General Motors automotive powertrain industry from the product design/development aspect; first working with Allison Transmission Division from 1970 to 1987 and then with Saturn Corporation until 1996. Assignments have included working in the design phase of many transmission components and systems, developing statistical/quality methods and training, and performing process development including lost foam casting, painting, molding, and others. Mr. Ross is an ASQ Fellow (2007) and Certified Quality Engineer (1993), the holder of three patents on product design, and in 1996, retired from GM with 30 years of service. In 2009, he was also nominated for the SAE Forest R. McFarland award for outstanding contributions to professional development.
Mr. Ross is President of Quality Services International, Inc. (Tenn.) which is dedicated to providing quality and statistical training and assistance for their customers. He has taught statistical and quality classes in the United States, Great Britain, Holland, Japan, Spain and Singapore accumulating over 5000 hours of time in classroom training. Training topics include such things as Quality Function Deployment, Design of Experiments, Geometric Dimensioning & Tolerancing, Failure Mode Effects Analysis, Measurement Systems Analysis, Statistical Process Control, and Manufacturing Problem Solving. Clients have varied over several industries including Raymark (friction materials), Reynolds Aluminum, Steel Founder's Society of America, Georgetown Steel, Grede Foundries (gray iron), ECC International, (kaolin clay), Oxford Instruments (superconducting wire and nuclear measurement), Pace Industries (aluminum die castings), Cordis Corp. (heart catheters & stents), ACD Tridon Corp. (extruded rubber products), Gamesa (Wind Generation) and others.
Mr. Ross has authored a book and several articles such as "Taguchi Techniques for Quality Engineering" (now in Second Edition, 1996), which was first published by McGraw-Hill in September 1988 and has sold over 35,000 copies worldwide; an article entitled "The Role of Taguchi Methods and Design of Experiments in QFD" which was published in June 1988 in Quality Progress by ASQC; and an article entitled "Education, Training, and Implementation of Design of Experiments" which was published in the fall, 1988 issue of Target by AME.
Jonathan Taylor- Marketing & Sales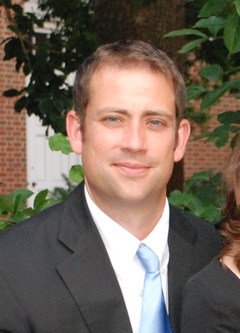 Jonathan Taylor is a marketing specialist and customer service rep for Martin Business Consulting Inc. Jonathan has more than eight years of experience as a sales and service technician to the Composites Manufacturing industry.
He's worked with both medium & large composite manufacturers alike (specifically marine manufacturers), helping them problem solve issues related to quality control, cost savings and emission controls. He is the author of "The Official Small Business Guide to Marketing 2.0".
Jonathan is a graduate of the University of Tennessee and currently lives with his wife and two children in beautiful East Tennessee.
Robert (Bob) Palmer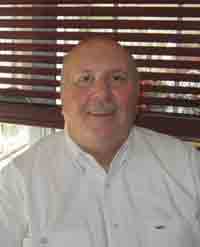 Bob Palmer, a senior consultant with Martin Business Consulting, spent over 33 years employed by General Motors Corporation in a variety of manufacturing and human resource positions. For the 13 years prior to his retirement, he served as an internal consultant to the training and organizational development team at the Saturn Division of General Motors. He also served as the senior industrial chaplain for the facility. Bob holds a Doctor of Ministry degree in pastoral counseling, a Masters degree in counseling and a Bachelors degree in the management of human resources. He is Board Certified as a pastoral counselor. Ordained as a priest in the Episcopal Church, Bob has served for over 10 years as a military chaplain in the Tennessee State Guard and currently is assigned as the Chief of Chaplains with the rank of Lieutenant Colonel.
Bob has extensive expertise and experience in all aspects of the training process, organizational/workforce development, team-building/conflict resolution, stress management and change management. He is a certified facilitator of the Myers-Briggs Personality Inventory and holds national certifications in crisis intervention, alternative dispute resolution (mediation) and critical incident debriefing. Additionally, he is trained and certified by General Motors as a training manager, professional instructor and as an organizational development facilitator.
Bill Martin – President  Martin Business Consulting, Inc.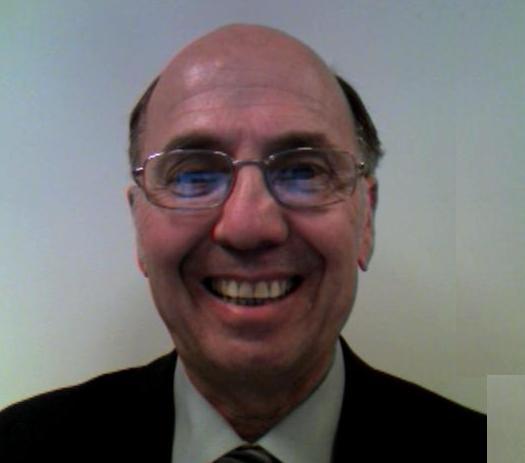 Mr. Martin worked for General Motors for thirty years, retiring October 1, 2001.  He is a RAB registered lead auditor with many years of audit experience.
Mr. Martin's assignments during this time were many and varied. He worked as a department resource having responsibility for the implementation and on-the-job training of department personnel in quality functions, with additional responsibility of doing the technical work required by the job.
Further Mr. Martin has had responsibility as plant Quality Director for single and multiple plant operations. He completed his GM career at the Saturn plant in Spring Hill, Tn. Mr. Martin, was the team leader for the development and implementation QS-9000 for the Saturn Assembly Facility. He also served as Management Representative for several years at the Saturn facility.
As team leader and Leadership Representative at Saturn Corporation Mr. Martin had the responsibility for the definition and development of the quality system, writing most of the procedures and plant instruction for the quality system.
During his years in quality control Mr. Martin has spent hundreds of hours teaching quality related material in a classroom setting. He has also been involved in the development of formal training material and the classroom validation of that material.
He has trained and facilitated teams/groups in; ISO-9001 & ISO/TS16949 methods and procedures, auditing, ISO-9000 and TS-16949, Transition from ISO 2000 to ISO 2008, Transition from QS-9000 to TS-16949. Further he has taught many other subjects related to the quality field, such as: FMEA, PPAP, APQP, MSA, Root Cause Analysis, Team Problem solving, SPC, etc.
Mr. Martin has not only taught these subjects but has years of experience managing these tasks and conducting all aspects of quality control systems.